Feelin' Yourself
It's hard not to when you look this good. The Sage ripped jeans combined with The Joi crop top creates an eclectic vibe that is perfectly suited for the drive-ins, open mic night, slam poetry, a concert… really, anything fun!
Also recommended: The Rose earrings in black with black flip flops.
Did you know you can combine natural colors AND smokey colors to create a casual smokey eye?It's beautiful and would be perfect with this look.
Blessed & Distressed
The oversized top with skinny bottoms look is just the kind of thing you love and feel great in. So why need make it a little edgier with this style! We paired it with The Jessica bracelet (because animal print is life, duh).
Recommendation: Show off those shoulders with a loose ballerina bun and pair this look with a cute pairs of slip-on keds or flip flops.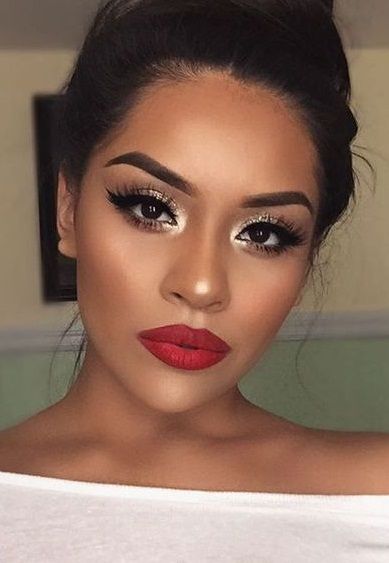 Red lips are sure to brighten this neutral outfit. Combine with neutral eye shadow and dark liner and lashes. Keep your face matte with sharp contours.
Stripes and Bows
With these paperbag jeans, a tight-fitted top with peek-a-boo shoulders is oh-so-fab. A messy half updo will work perfect in this comfortable look.
Recommendation: Add a pair of BRIGHT heels for a pop. (Red, yellow?)
Make this look playful with bright red lips, dewy skin, and lots of highlight. Eyes can be minimal and simple with mascara.